A "Triple Threat" performer is a performer who can Act, Sing and Dance. "Triple Threat" performers are multi-talented and well rounded performers who have generally had years of education and performing experience in Acting, Dancing, and Singing. When they audition for roles in plays, they have the competitive advantage because they are so versatile and their skills add so much more to the overall production. Directors like to cast "Triple Threat Performers". Actors who cannot sing or dance are what we call "straight" actors and are limited in the roles they can audition for. Dancers who cannot act or sing are usually put in the "Chorus Line" or dance ensemble.
The "Triple Threat" Program
At "Broadway Kids Academy for the Performing Arts" we offer unique program called "The Triple Threat Program" for students who want to become "Triple Threats Performers". This program is only for those students who want to become strong Actors, Singers and Dancers. Our goal is to help them become well-rounded, confident performers who can compete and participate in both public school and community theater. Some may even want to become professionals.
All Triple Threat Performers study our two programs. We study MUSICAL THEATER because it encompasses all aspects of the theater including acting, singing and dancing and it provides the consistent variety of performances that are so vital to our students "Performing Arts" development. Our new PERFORMANCE COMPANY Program is so valuable because it instructs students in singing and dancing and teaches the students how to "Shine on Stage". They receive many opportunities to perform in this program and they will "fine tune" the skills that enable them to become serious, polished performers. Broadway Kids Academy allows all students the chance to become "Triple Threat performers".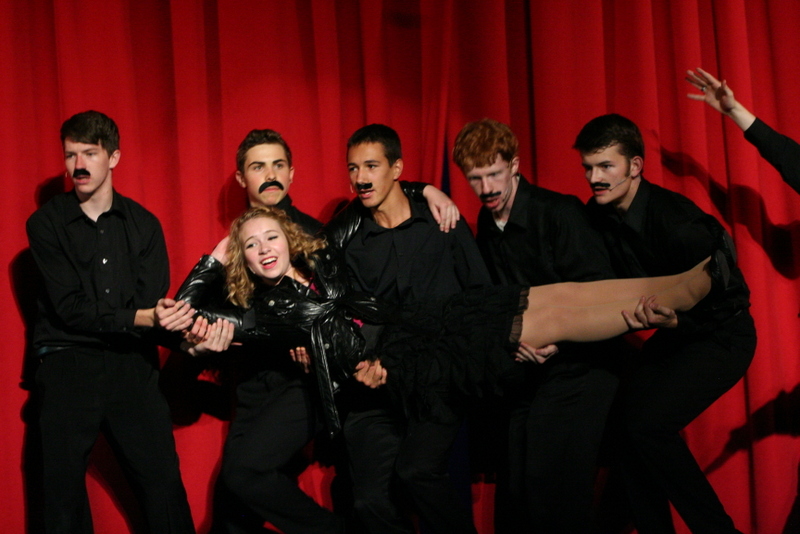 Our classes are designed to give our students a performance-based education. So, we have built our own amazing theaters and they get to practice and perform in truly professional and loving environments. As they develop these skills their confidence will begin to soar and their self-esteem will increase. These benefits will overflow into other aspects of their lives and they will become more confident in themselves and their abilities. These courses are designed to cover their growing up years and can be taken from the time your child is two and a half to nineteen years old. They do not need to be taken all at once. They are designed to be part of and to enhance your child's growing up experience. We want the kids to have fun while learning and developing their talents.
Contact
Feel free to contact us at 702-633-5500 if you have any questions. We are so excited to help your kids dreams come true!