Our Mission at BKA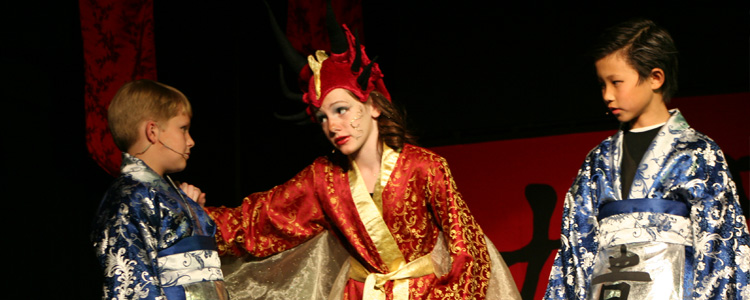 Our mission at "Broadway Kids Academy for the Performing Arts" is to help your children develop confidence, stage presence and the ability to audition, speak and perform in front of an audience while having fun!

Margie Seastrand
Founder
Your child will learn skills Acting, Singing and Dancing and they actually perform for you every semester. They will learn skills that will help them become what we call in the industry "Triple Threats!" These are children who can Act, Sing and Dance. We know through our own experience that the performing arts can be a positive force in children's lives to help them develop self-discipline and prepare for their futures. We help them reach their full potential and focus their ambition in positive directions. Our staff of experienced teachers will creatively teach, train and guide your children through the wonderful world of Musical Theater.
History
"Broadway Kids Academy for the Performing Arts" began as quote "Broadway Family Theater" in the fall of 2006. Owner and director Margie Seastrand along with Producer/Manager Jackie Snowden opened the first season with the play "Annie Jr." Our "Broadway Kids" performed the entire play with complete choreography and songs including "It's A Hard Knock Life", "Tomorrow" and "NYC". Annie, Daddy Warbucks, Grace, Rooster and Lily and of course the evil Miss Hannigan brought the house down. But our Orphans stole the show. With the success of "Annie Jr.", what started out as a neighborhood hobby, became an exciting adventure and a joy.
Our next show was a Broadway Kids Academy Revue entitled "Salute to Disney". The children acted, danced and sang in a "Broadway" style review of some of Disney's most beloved shows. The children kept the audience enthralled with songs and scenes from shows including "Beauty and the Beast", "The Little Mermaid", "Mulan" and others. The audience melted when our "Tiny Tots" (our three and four year olds) performed "Toy Story" dressed as toys and "The Little Mermaid" in their swim suits and floaties. Our girls "wowed" them with numbers from "Mulan" and "Hercules". The boys simply stunned us with their performance from "Newsies". The quality of the performances in acting, singing and dancing was so outstanding that the audience jumped to their feet in a standing ovation after our Finale segment from "High School Musical". We ended with the directors running onstage for a big group hug and the chant of our "Broadway Kids Academy" motto "All for one and One for All".
In the spring of 2008 BKA opened our first studio in Las Vegas offering Musical Theater classes. Our programs have expanded to also include Singing, Dancing, Acting, and Theater Fun classes. Each year BKA produces 100's of shows for Las Vegas kids including Plays, Dance Recitals and Vocal/Glee Revue shows. In the fall of 2012 we opened our second location in Henderson. All our amazing locations feature our BKA Theater, Dance and Vocal studios as well as a Preschool age room. We are so pleased to offer all our students the opportunity to perform in our real theaters as this builds their confidence and skills so quickly. They just love it.
Since then Broadway Kids Academy has helped thousands of kids reach their dreams in multiple locations in the Las Vegas Valley. It has been such a joy to see kids grow and develop their skills to become happy and confident performers who excel on stage.
Special Thanks To:
Ms. Margie and Ms. Jackie would like to say thanks to:
The Lord for his tender mercies in giving us this wonderful opportunity to work with such wonderful children and do the things we love. Because of Him we are here.
The two most amazing and good looking husbands in the world who have supported and sustained us in our dreams and have made "Broadway Kids Academy for the Performing Arts" a reality. Not to mention being the best "Techies" in the world.
Our children (who are the best kids in the world) for their love and support and for being the reason we did this in the first place and all the parents who have given us this opportunity to work with their "best kids in the world" and supported us in every way.